Golf
Beau Hossler beats gusting winds to lead Zozo Championship
[ad_1]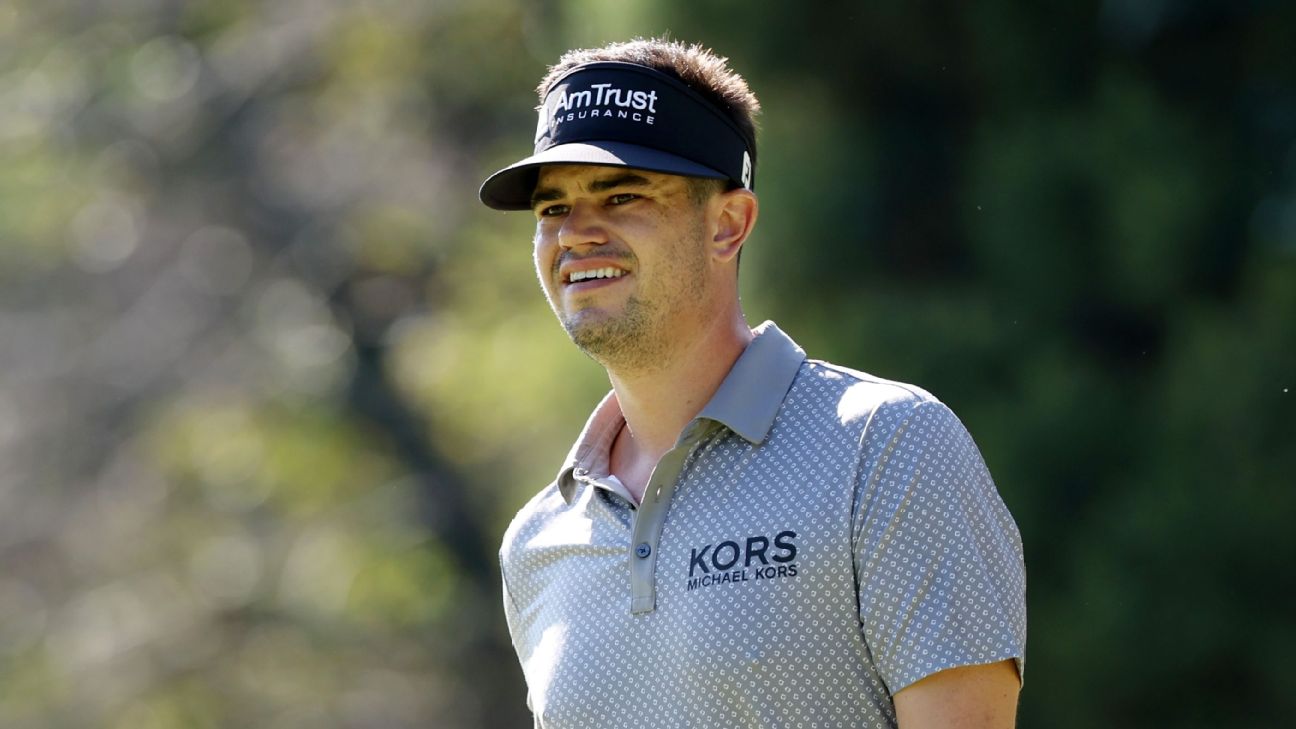 Beau Hossler shot a 5-under 65 to grab a one-shot lead after Friday's second round of the Zozo Championship, beating wind gusts that reached 37 mph and drying conditions at the Narashino Country Club on the outskirts of Tokyo.
Hossler, looking for his first PGA Tour victory, surprised himself and the rest of the 78-player, no-cut field where only 13 broke par. Half did in Thursday's opening round under calmer conditions.
"I'd say anything under par was a really quality score," Hossler said. "So to shoot 5-under par was incredible."
Hossler was one stroke ahead of fellow American Justin Suh, who shot a 4-under 66, and two in front of Japan's Satoshi Kodaira, who shot 68. Four more were three back including Americans Eric Cole and Xander Schauffele.
Collin Morikawa, after a 64 to lead the first round, slipped to four strokes off the pace with a wind-blown 3-over 73.
"It [the wind] makes every shot significantly more difficult, from a 3-foot putt to a 260-yard shot into a green," Hossler said. "It's a significant challenge on every shot, and you just try as much as you can to just focus."
"No disrespect to Japan, but I'll take a win anywhere," he added as he chases that first big victory. "I've been playing well lately. It's a difficult golf course in spots, but it's a very gettable golf course in spots."
Cam Davis, an Australian who grew up playing in the wind in Sydney, managed a 70, also leaving him four strokes off the lead in a bunched field. Davis described the trouble on his final hole, a 486-yard par-4 where he took a bogey. He said the off-and-on blasts of air had everything to do with it.
"I hit my shortest drive of the year probably by 40 yards on the last hole," he said, calling the conditions a "4- or 5-club wind."
Davis said he hit back-to-back drivers on his final hole "and still came up short of the green. It was a really tough day. Very happy with the way I grinded it out in even par because that felt like a really difficult round."
He was also shocked by Hossler's score.
"I wouldn't have said 5-under was out there," Davis said. "I mean, you always expect someone to have a day where things go their way and obviously Beau has just played super great golf. Hats off to him."
Morikawa, trying to break a mini slump after winning The Open in 2021, is still in the chase but disappointed himself by not meeting the conditions.
"When it was gusting, you had to control your golf ball," he said. "I think I counted my fairways when I was walking up 18. I hit three fairways today. So playing out of the rough and playing out of the trees is not easy on this golf course."
"We're still right there," he added. "Four back. Obviously a bunch of guys, but I know I can play well because yesterday was nice to play some offense."
Information from The Associated Press was used in this report.
[ad_2]