Golf
Fire at Ryder Cup site in Italy quickly brought under control
[ad_1]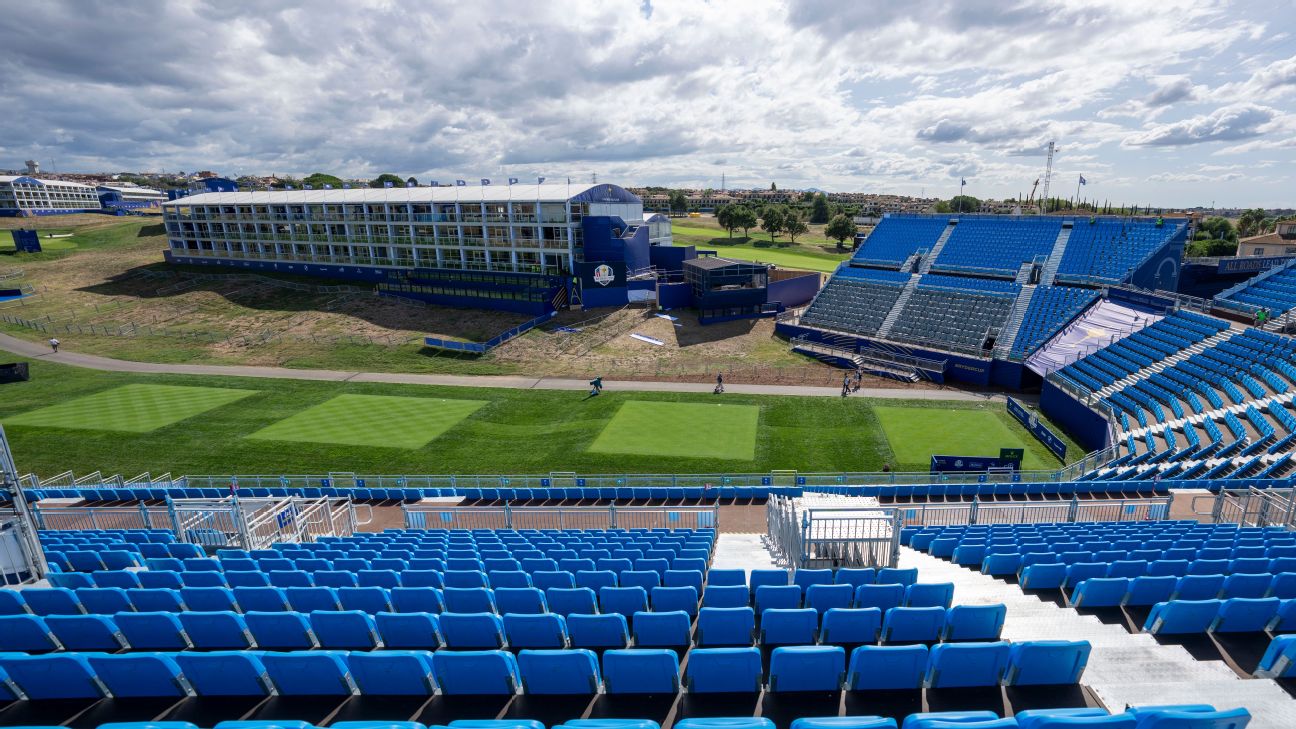 GUIDONIA MONTECELIO, Italy — A large fire in a temporary hospitality structure at the Marco Simone club outside Rome that hosted the Ryder Cup last weekend was quickly brought under control, organizers of golf's biggest team event said Thursday, adding that nobody was injured
"A fire was reported in one of the temporary hospitality structures to the right of the first fairway at Marco Simone Golf & Country Club earlier this afternoon," Ryder Cup Europe said in a statement. "Local fire crews were called to the scene at 5:07 p.m. local time and quickly brought the blaze under control. Nobody was injured in the incident and the fire did not spread beyond the hospitality structure. There was no damage to the golf course or any other structure. The cause of the fire is currently being investigated."
Smoke was seen billowing far above the course and at one point authorities considered evacuating homes in the area, but that wasn't necessary once the fire was tamed.
Europe beat the United States 16½-11½ to regain the trophy.
Total attendance was 271,191 for the six days that the course was open to spectators, the Italian Golf Federation said.
[ad_2]